What are Spent Nuclear Fuels?
It refers to nuclear fuel materials that have been used for nuclear power generation.
Nuclear fuels used in nuclear power plants generate electricity using the heat created by nuclear fission in a nuclear reactor.

Nuclear fuels can no longer generate sufficient heat after three cycles of use, so new fuels are replaced
for continuous power generation and the spent nuclear fuels are extracted from the nuclear reactor.
These extracted nuclear fuels are called spent nuclear fuels.
Nuclear Fuels cycle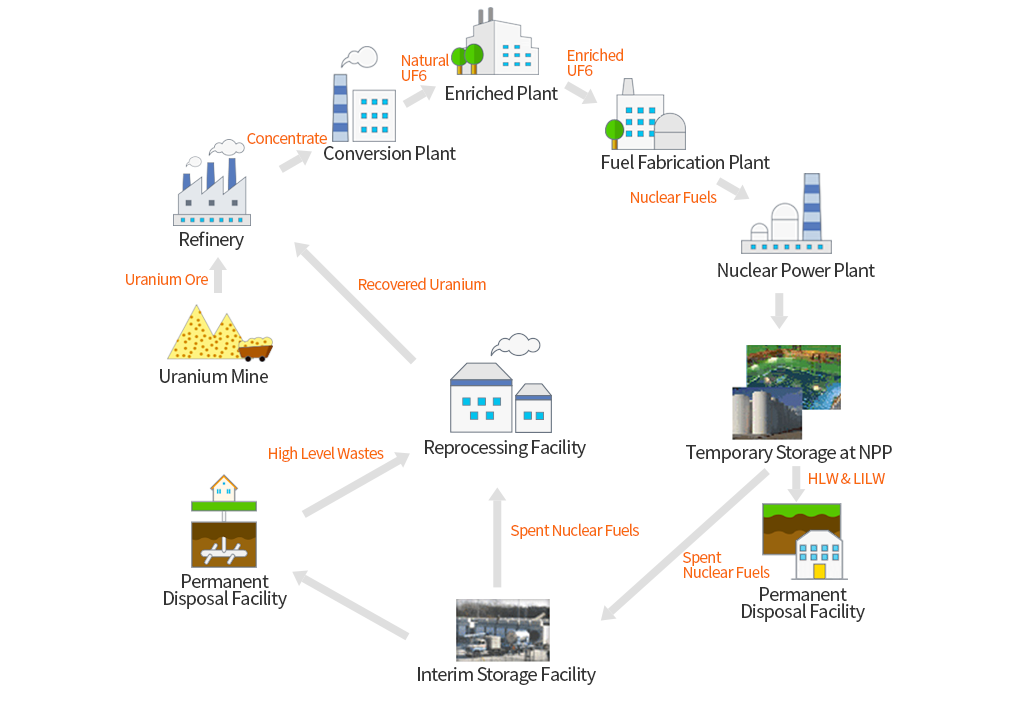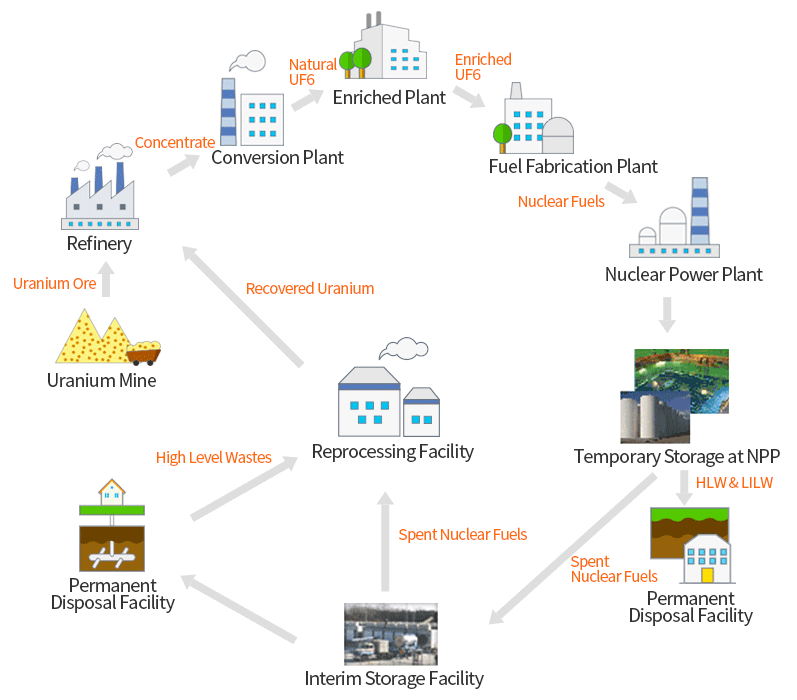 Unused Nuclear Fuels and Spent Nuclear Fuels
Spent Nuclear fuels have an identical appearance with unused ones, but they are a high level of radiation due to nuclear fission products created during nuclear fission in a nuclear reactor.
No direct contact is allowed for handling or storage since they continuously generate heat even after nuclear fission is finished, and they should be handled outside a barrier that blocks radiation.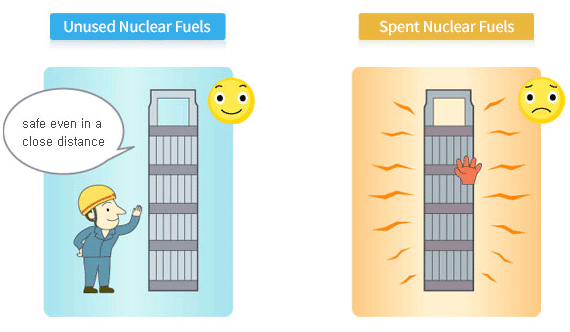 Storage
At present, spent nuclear fuels generated from operation of nuclear power plants are stored in a water tank in the plant. When the capacity of tank is exceeded, they may be stored in another tank or in a wet or dry interim nuclear fuel storage.