Environment-friendly Complex
Surrounded by Nature, LILW Disposal Center Will Become an Environment-friendly Complex that Everybody Wishes to Visit.
LILW Diposal Center is planned as an environment-friendly complex for restoration of nature and ecological conservation, and it will be a tourist attraction in Gyeongju as an environment-friendly facility where everybody wishes to visit.
Overview
Location :
49 Bongil-ri, Yangbuk-myeon, Gyeongju
Area :
About 2.1 million ㎡ (630,000 pyeong)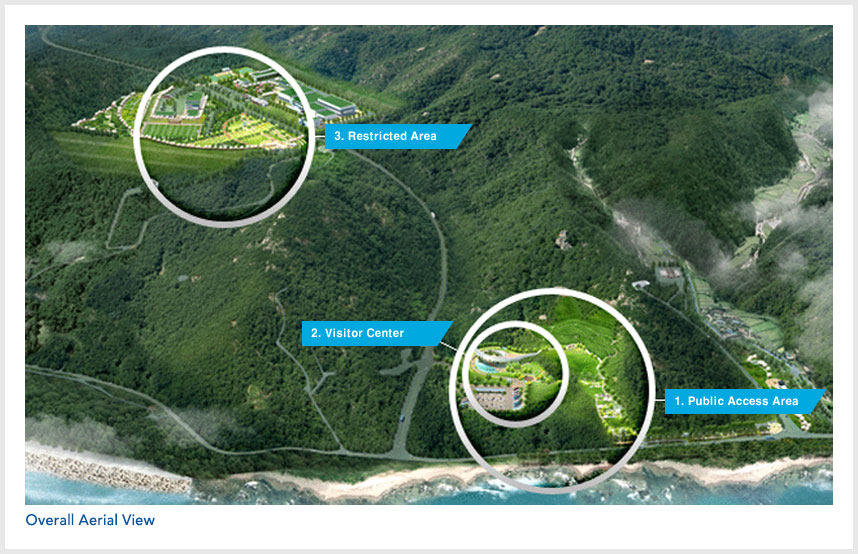 * The above image is subject to change.